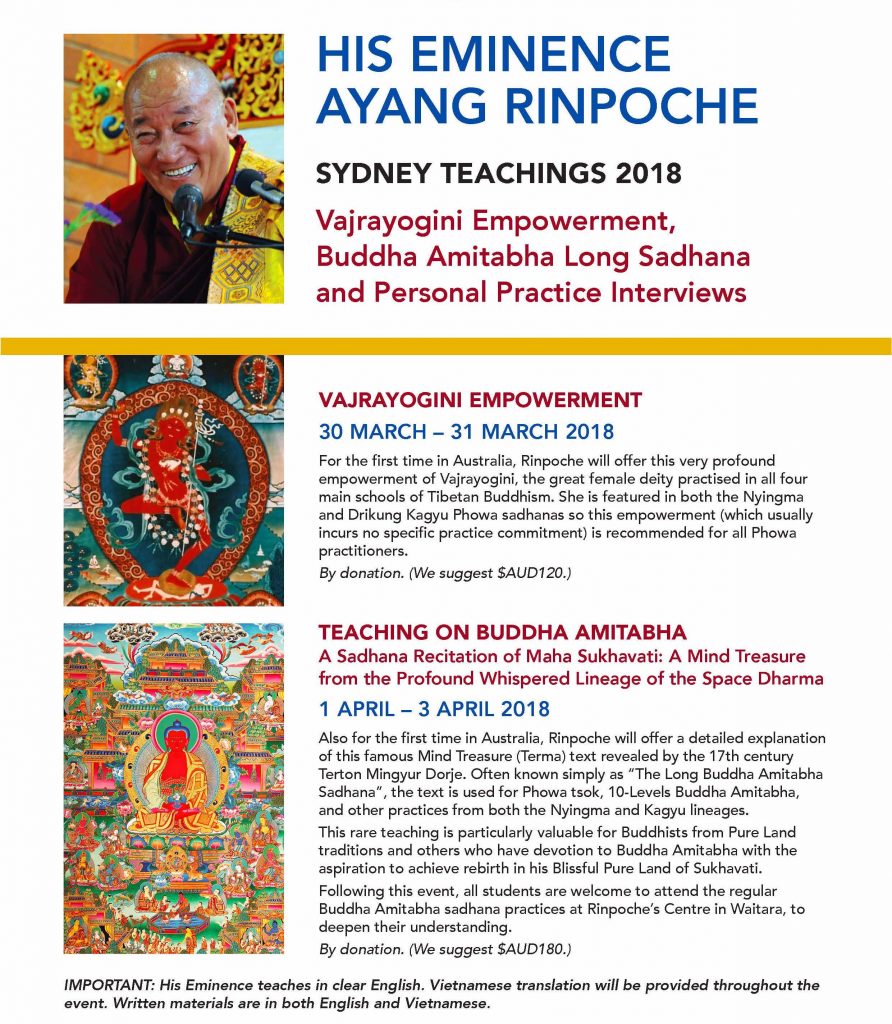 To down load the full PDF with additional information, click here.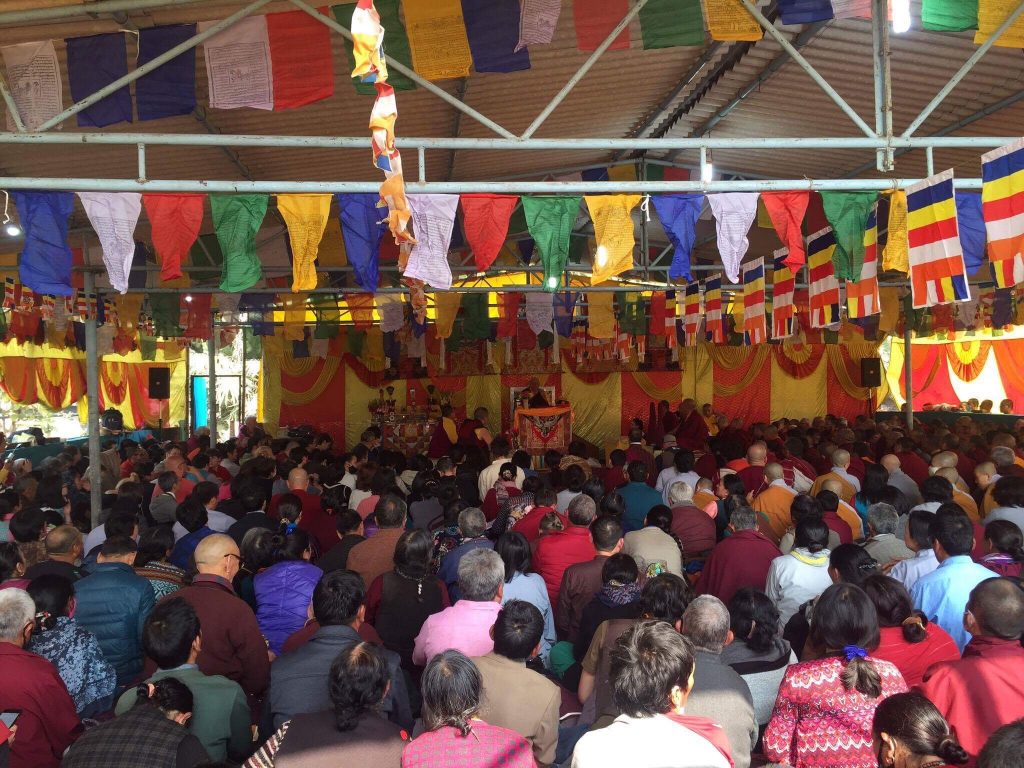 Phowa Course with Ayang Rinpoche in 2017, Bodhgaya, India
Every year Ayang Rinpoche offers his 10-day Phowa Course in the holy city of Bodhgaya, where the Buddha became enlightened. Next year, Ayang Rinpoche will hold his Annual Phowa Course in Bodhgaya, India, January 5-14, 2018, immediately following the Kagyu Monlam.
Ayang Rinpoche is a world-renowned master of Phowa (transference of consciousness at the time of death). Rinpoche says, "My Phowa teaching is for a joyful end to one's life. While you are alive, don't forget about preparing for your death, as we don't know when or how our life will end." Read more about Phowa here.
Rinpoche invites everyone, whether or not they can make a pilgrimage to Bodhgaya next year, to make an auspicious connection by sponsoring the teachings. Rinpoche gives the teachings in Bodhgaya every year free of charge, and your US tax-deductible donation will help ensure that these teachings continue for years to come.
Registration for the course is not required, but since Bodhgaya is extremely crowded that time of year, please plan ahead to make arrangements to attend. Here is some Bodhgaya Logistics and Travel Information. The nearest airport is GAYA INTERNATIONAL AIRPORT and the train station is GAYA RAILWAY STATION.  If people require taxis to be arranged, they can do so through agents in Bodhgaya. Accommodation need to be arranged on your own.
Here is a map to the site where the Phowa Course will be held: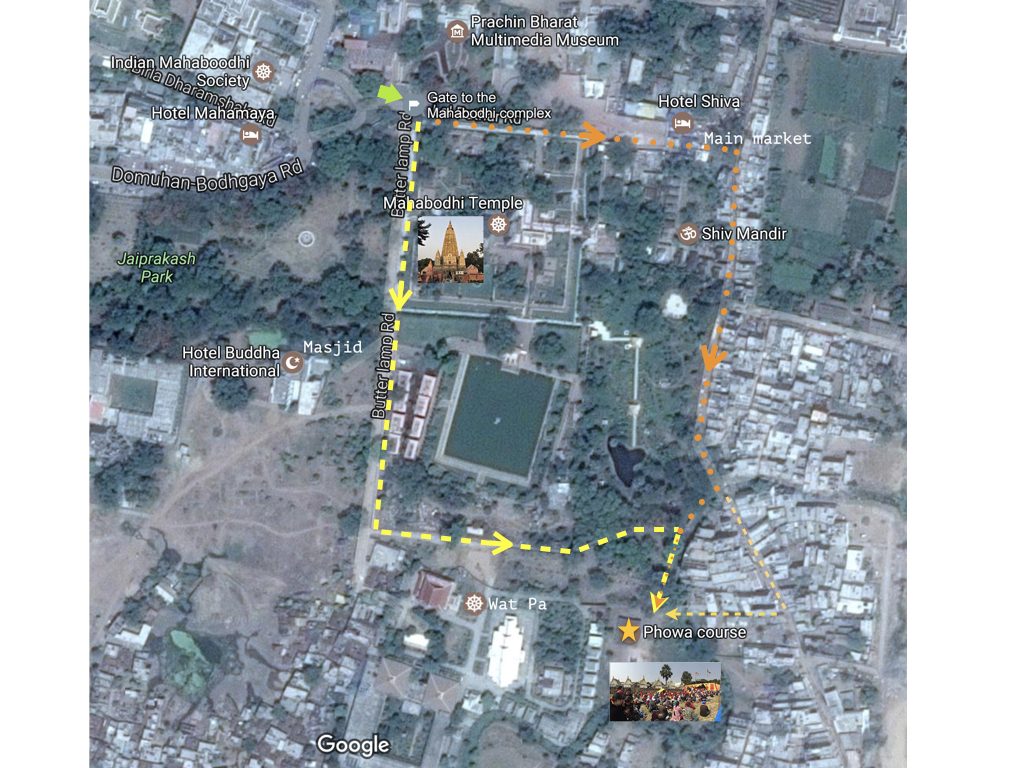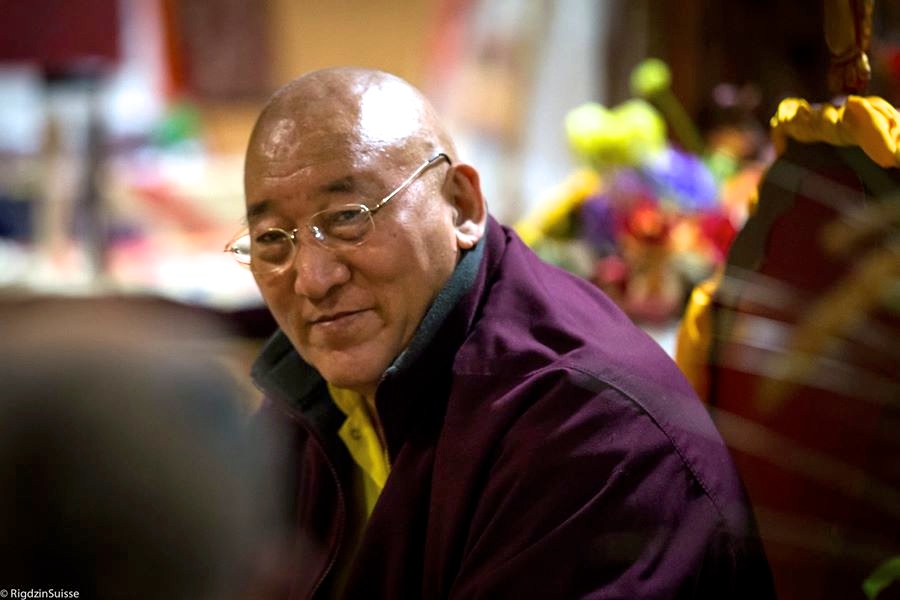 Ayang Rinpoche will give Introduction to the True Nature of Mind teachings in Toronto, May 13-14, 2017, 9:00am—12:00pm & 3:00pm—6:00pm. For more information and to register, download the flyer in English, Chinese and Vietnamese here.
You can choose any of the following ways to register for the course:
1. Please click the link :http://amitabhafoundation.ca/2017-tnm/
2. Email us at info@amitabhafoundation.ca,
3. Join us in wechat group for registration
4. Text message to 647-909-3288
Suggestion Donation: Free to attend
Address: 781 Warden AVE. Toronto, ON, M1L 4C2
Pre-requirements:  You must have taken refuge ordination before. If this is your first time attending the True Nature of Mind teaching, you must first have an interview with Ayang Rinpoche.  If you attended Ayang Rinpoche's True Nature of Mind teaching before, you don't need to be interviewed again and can directly register for the course.
If you need an interview for this teaching, please register with Toronto Amitabha Foundation ASAP. Please provide your name, phone number, email address, and indicate that you need an interview. If you require a receipt mailed from us, please also provide your mailing address.
More details regarding this teaching will be found  online.