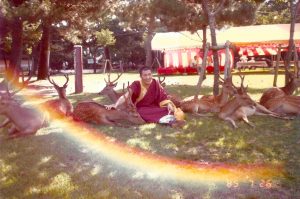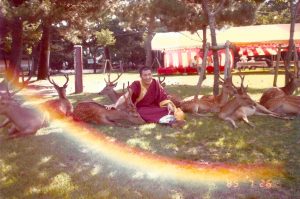 Our most kind guru, H.E. Chöje Ayang Rinpoche, will offer a review for his qualified students on how to visualize when doing Phowa for others. The teaching will be followed by group chanting of the long Aspiration of Sukhavati prayer.
If you have previously taken Rinpoche full Phowa Course, you may join by live streaming on Sunday, July 5, 2020.
This practice is private, and only available to Rinpoche's students who have completed his Phowa Course.
Here are the scheduled times for different countries:
USA Hawaii – 12:30 am
Canada/ USA West Coast – 3:30 am
Canada/ USA East Coast – 6:30 am
Paris – 12.30 pm
Moscow – 13.30 (1:30 pm)
India – 16.00 (4:00 pm)
Vietnam – 17.30 (5:30 pm)
Hong Kong / Taiwan – 18.30 (6:30 pm)
Japan – 19.30 (7:30 pm)
Sydney – 20.30 (8:30 pm)
These are the new links to connect online:
YouTube link:
https://youtu.be/u-VY6NnfY84
Zoom Link:
This is reserved for students in China and other countries that cannot connect to YouTube.
https://us02web.zoom.us/j/82862485450?pwd=Z09VU29JQU1pNENBUE1PU014eStqdz09
Meeting room ID: 828 6248 5450
Password: 267169
Please consider making an offering for Rinpoche's Cultural Center and Phowa teachings in Bodhgaya, or for one of his other spiritual and humanitarian projects here.