The current lockdown measures in response to the COVID-19 pandemic have put a major strain on the livelihoods of people in our society who survive solely on daily wages. In light of the difficulties faced by the most vulnerable communities, Drikung Charitable Society, along with Bodhisattva Trust, Sakya Monastic Cultural Society, and Drukpa Kagyu Cultural Society, organized a food relief that aimed to assist 3000 households in 13 neighboring villages around Periyapatna Taluk, Karnataka. Over a period of five days, monks and volunteers from the four monasteries worked tirelessly to distribute dry ration consisting of rice (5 kgs), dal (2 kgs), sugar (1 kg), cooking oil (1 litre), and tea (250 g).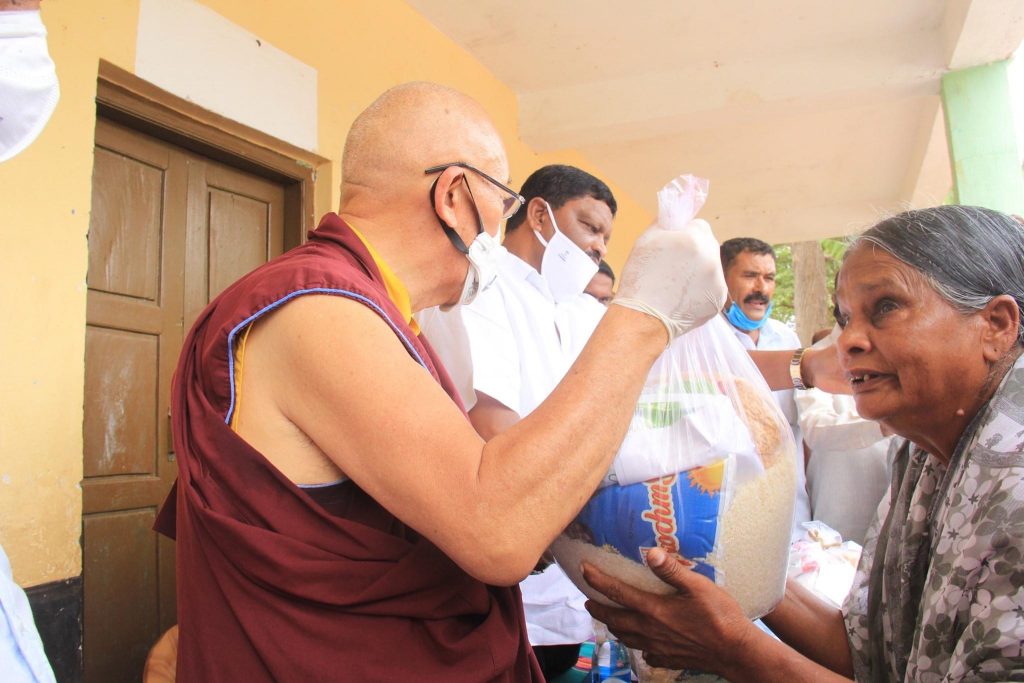 Day 1: On the first day of the food drive, we visited the following villages: Koppa, Doddahosur, Chikkasur, Thimlapura, Muddanahali, Giragur, and Moroor.
Day 2: On the second day, we visited Kurupa, a tribal village less than 15 minutes away from our monastery. Of all the villages, it had the lowest population and the least amount of access to government aid. Thus, our food donation addressed the needs of a community that would have been overlooked by most charities and government relief funds.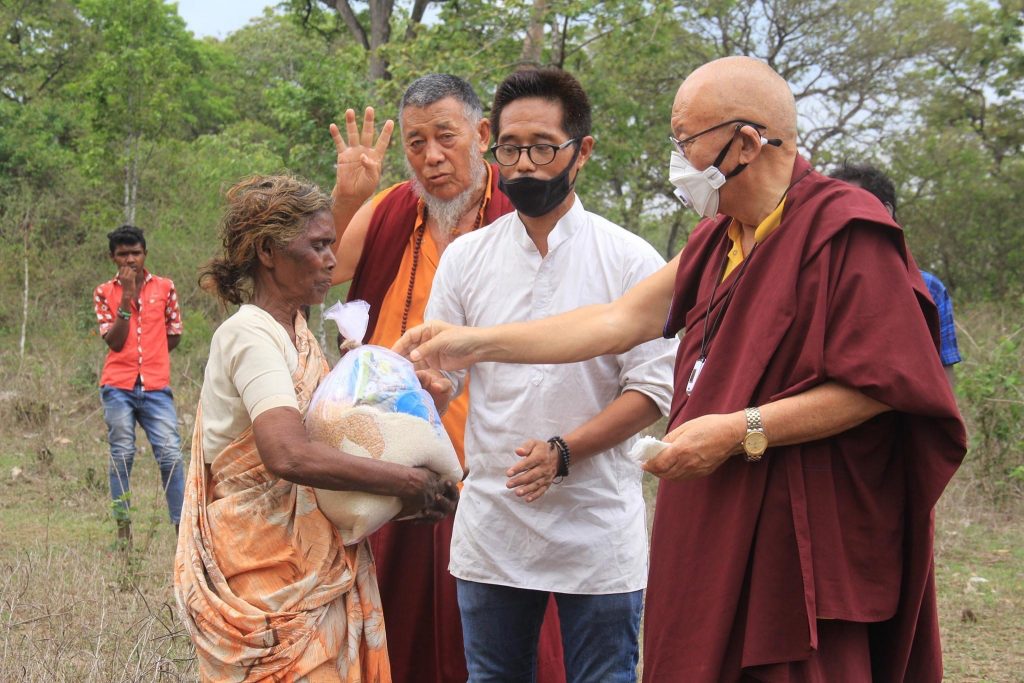 Day 3: Located in Periyapatna Taluk, our monks and volunteers visited Naviloor, Hakemala and Alanahalli to hand out the dry ration to the villagers.
Day 4: Our final stop was at Bettadapura and Benegal villages where people gathered in large numbers to get their packets of dry ration.
Rinpoche appreciates and dedicates the merits attained from this deed with our kind and generous supporters. Last but not the least, we would like to remind our dharma brothers and sisters to continue keeping those impacted by the COVID-19 pandemic in their daily prayers. ???
Please visit True Lhamo's Facebook page for more photos.