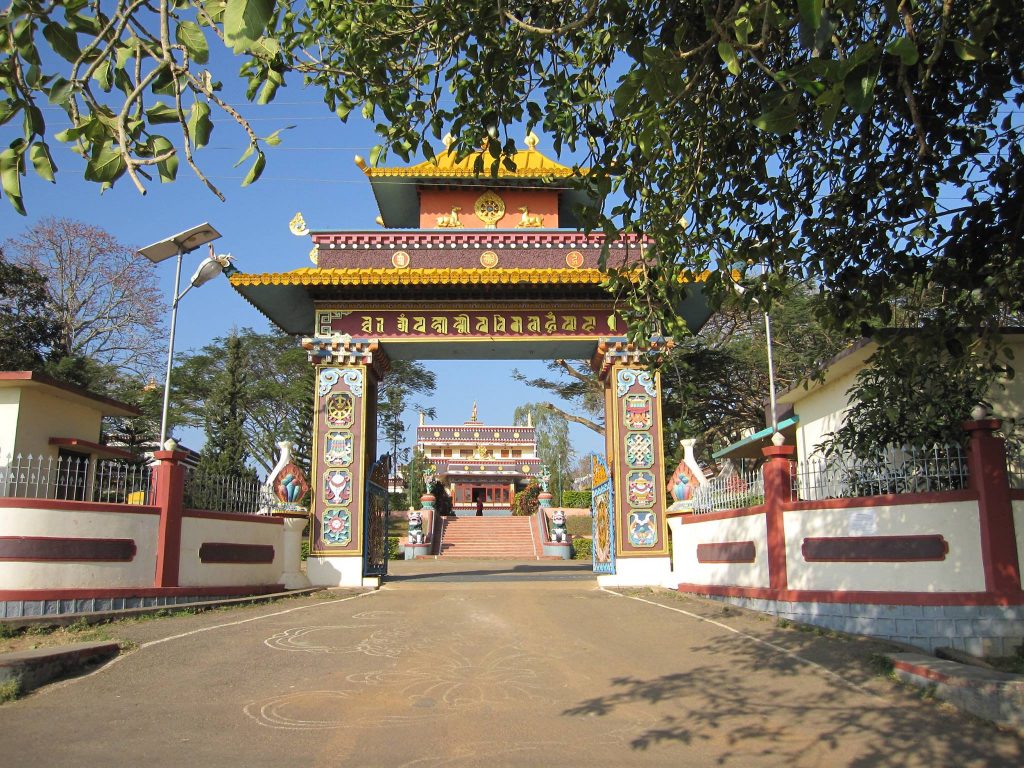 Thupten Shedrub Jangchub Ling Monastic Institute is Ayang Rinpoche's monastery in Bylakuppe, South India.
The monastery is known locally in the Tibetan Settlement as Kagyu Gonpa. It is home to over 150 lamas, khenpos, tulkus, and monks.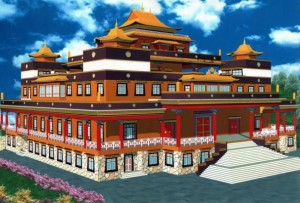 Temple Construction: In order to accommodate all of the monks in residence, the monastery is constructing a new temple. To see photos of the construction, click here.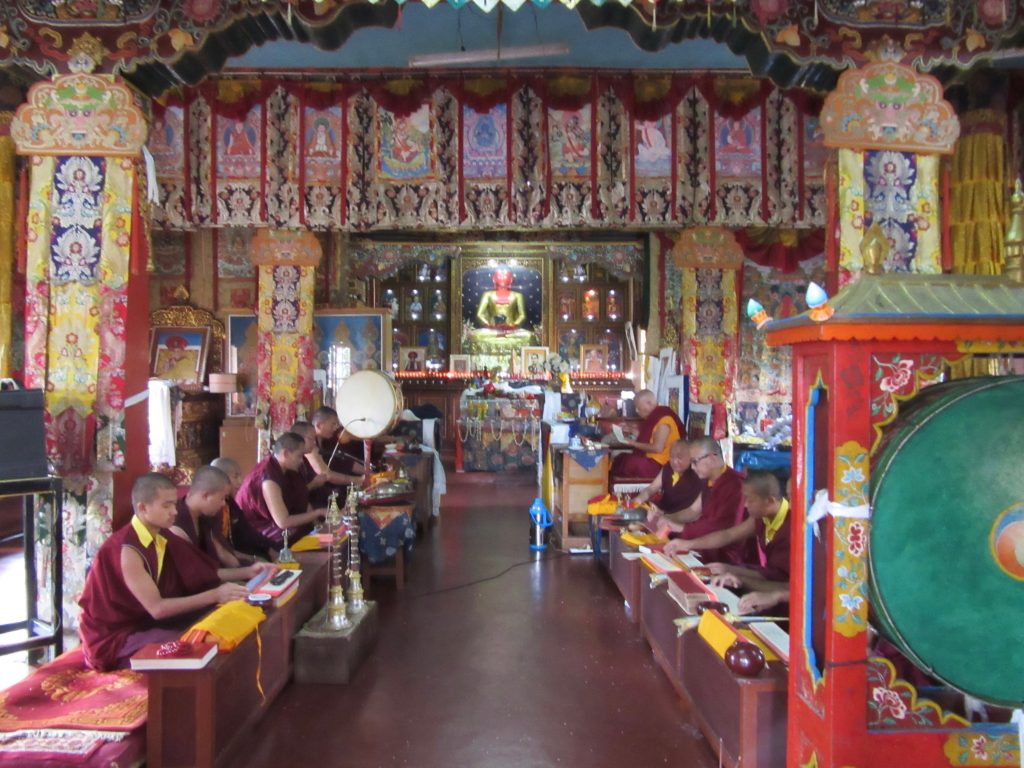 Activities at the Monastery
Every day monks, nuns, lamas, and tulkus perform prayers for the benefit of all sentient beings, for those who are sick and dying, and for those who are experiencing obstacles in their lives. Approximately 10 times per year, the monastery holds special Drupchens (Great Accomplishment ceremonies) or Pujas (prayer rituals). Sangha members worldwide are encouraged to participate by chanting prayers at home and by supporting the monastery activities financially. This includes sponsoring tea, meals and money offerings for the monks; tsok; butter lamps; and ritual substances, such as tormas.
Click here to see the Annual Puja Schedule.
Volunteer Position Available: There is currently a position open for a person with some medical training to care for the daily health and hygiene needs of the monks. Click here for more information.
| | |
| --- | --- |
| | |
| Monks in Class | Introducing Hygiene |
Ani Samten's "Month in Pictures" series. Ani Samten, an American nun who has been teaching English and Hygiene at the monastery since 2011, has sent a series of photo albums she has been taking monthly and sending to her friends and family. She gave us permission to post these for people who are interested in life at Ayang Rinpoche's monastery. See the archive here.
Ani also sent several e-books she created with the young monks in her classes. One of these, Kindergarten Artists, shows the work the young monks in her classes have been creating.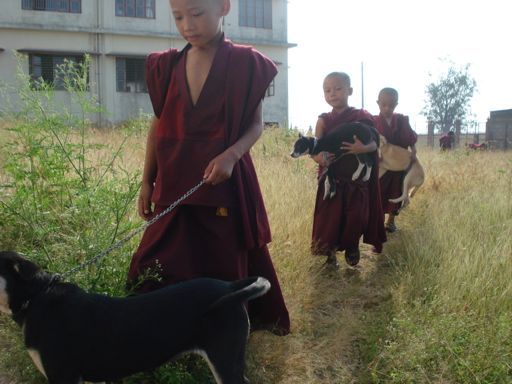 The Puppy Project:  After Rinpoche requested that the monastery feed and care for all the stray dogs there, two veterinarians from Vets Beyond Borders who visited in the fall of 2012 to neuter and spay the large population of puppies living on the monastery grounds and in the immediate area. The first veterinarian to visit was Dr. Michael. Besides carrying out the spay and neutering surgeries, he and his family were very supportive, sending money for rabies vaccines for the puppies, de-worming them, and providing medications for the pups. They have also sent educational materials (a phonics reading series, maps, etc.) that their sons have outgrown. Also, they have shared about "The Puppy Project" with friends who have also sponsored items for the monks (sandals, hygiene items) and pups (collars, leashes, dishes, etc.).
Dr. Mark and his wife came from Portland, Oregon.  While Dr. Mark performed surgeries on the puppies, Kathy volunteered in the Kindergarten class. They bought Frisbees, badminton rackets and cocks, and balls, and sponsored a volley ball court.