Vajra Armor (Dorje Gotrab) – Wrathful Black Hayagriva
One of the pujas done the past few weeks at Thupten Shedrub Jangchub Ling Monastic Institute in Bylakuppe
The monastery has been on lockdown since March 18th, about a week earlier than the rest of the country. We hear that everyone in the monastery is currently well.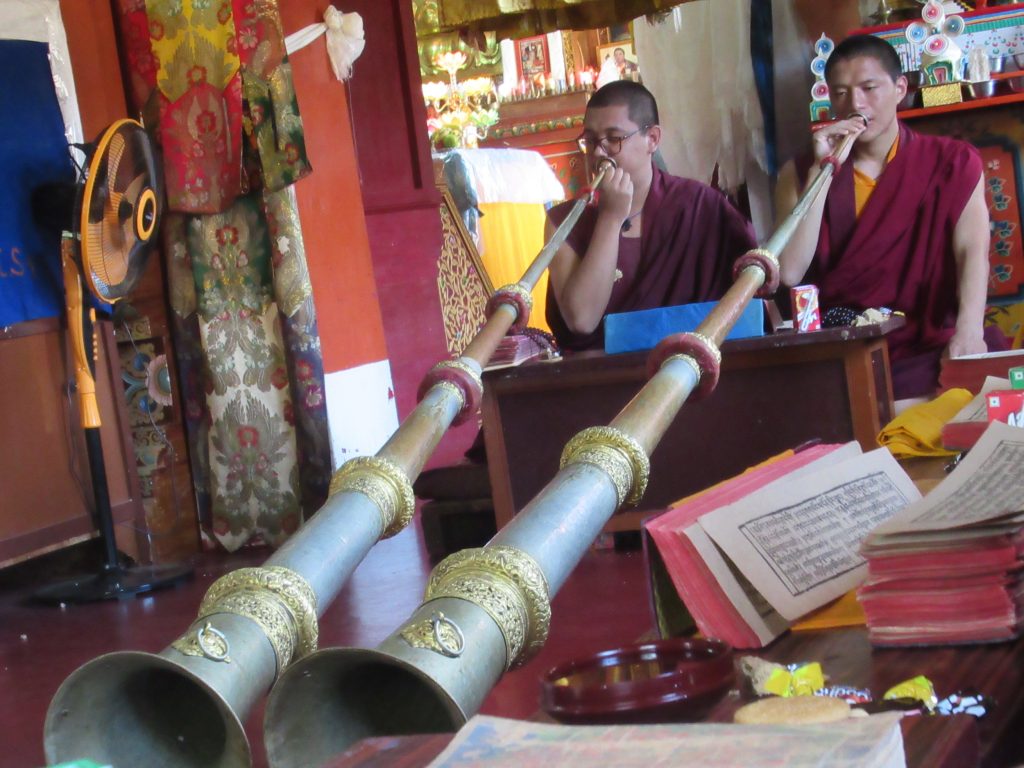 In March, Rinpoche presided over the annual pujas to accumulate 100,000 Tsok offerings for each of the Dharma Protectors: Achi Chökyi Drölma, Mahakala and Tsimar.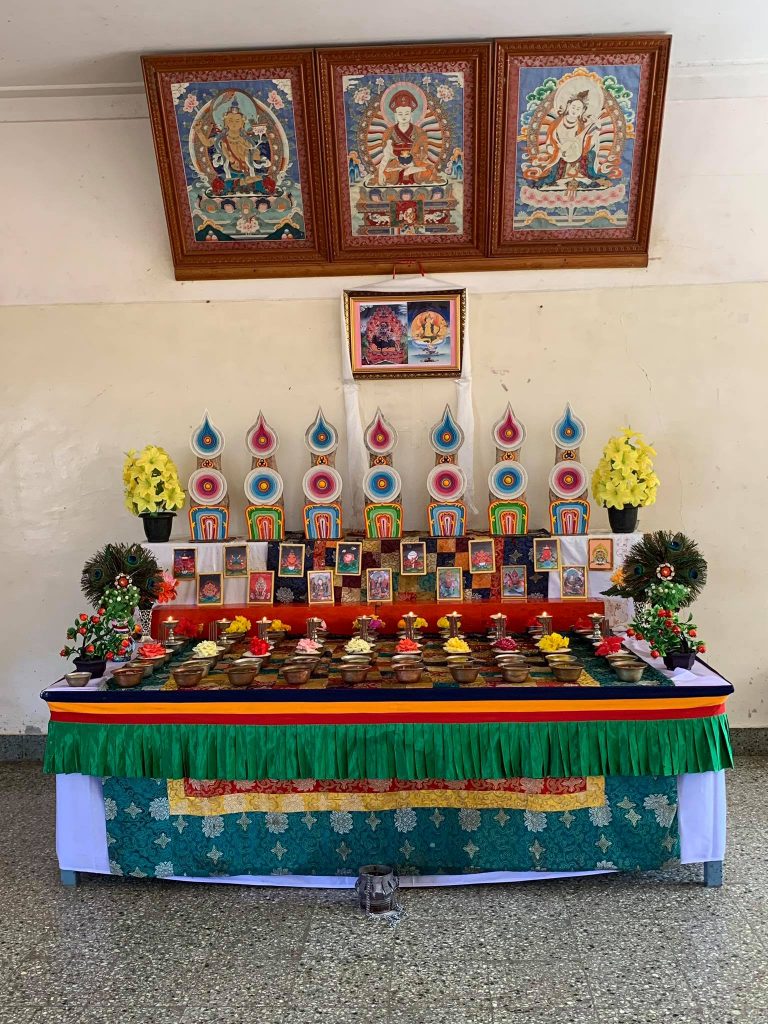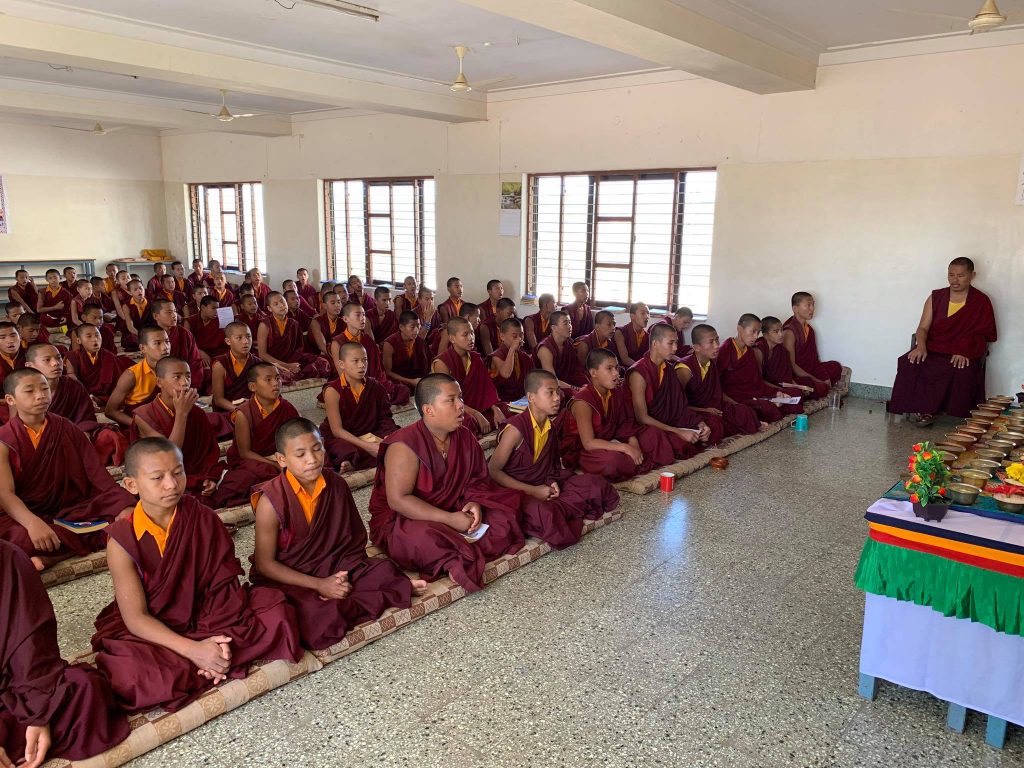 As a response to the Coronavirus pandemic, Rinpoche gave all monks the Oral Transmission Blessing (lung) for the practice of Parnashavari, the Tara emanation who protects from contagious diseases.
The monastery also practiced Vajra Armor (Dorje Gotrab). Guru Rinpoche said that those who practice this mantra will have vajra protection from all contagious and epidemic diseases, and be immune to the 404 types of illness, 80,000 obstructors and demonic forces.
Anyone who would like to support the monastery at this time is welcome to make an online donation here.