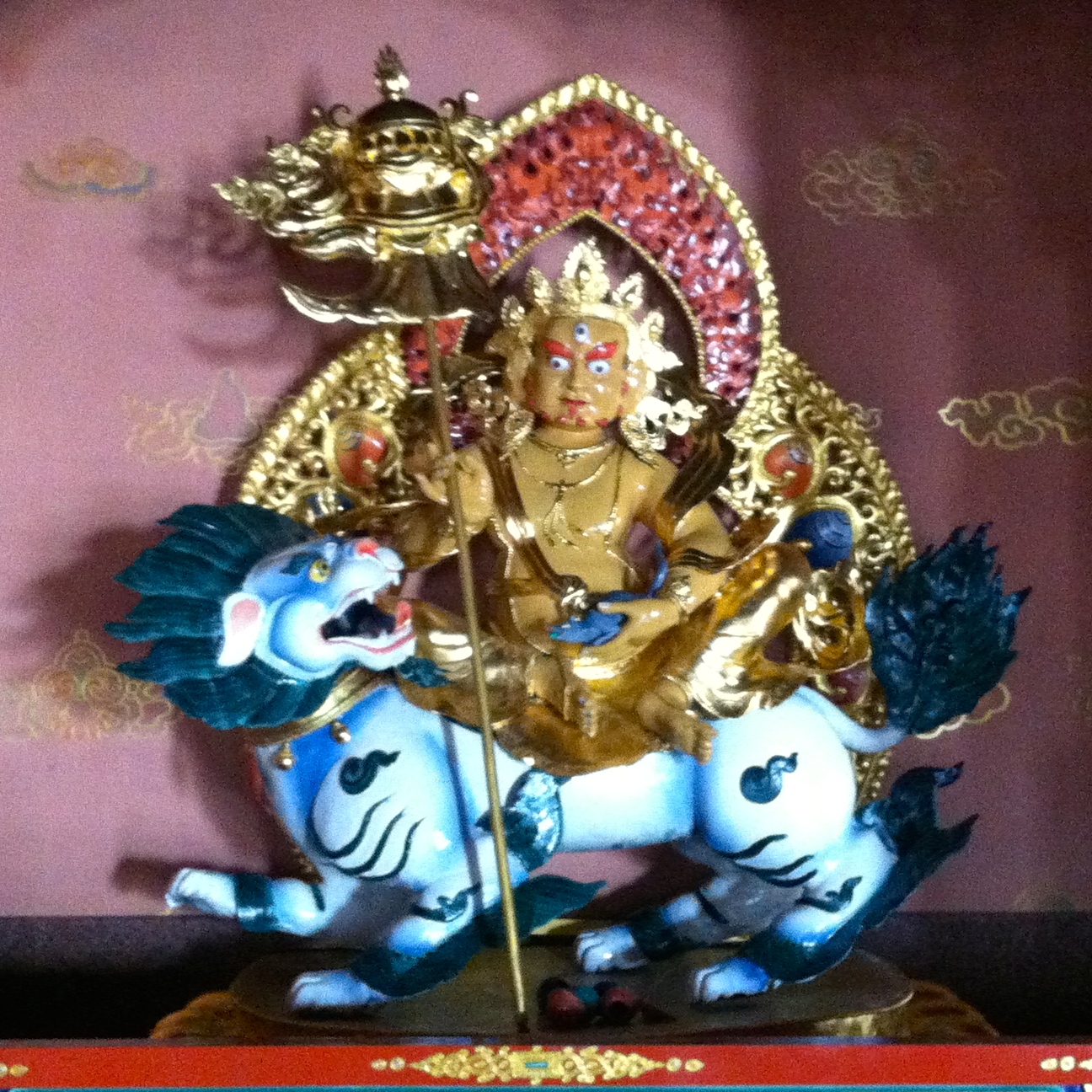 Wealth Deity, Dzambhala, at Amitabha Retreat Center in Nepal
Ayang Rinpoche's monastery in India will hold its annual Yangdrup, or Wealth Deity Puja December 10-14, 2019.
Yangdrup, is an extensive ritual to generate "Yang", the powerful magnetizing properties associated with fortune and luck. This in turn creates all opportunities to ensure accomplishment in spiritual practice, as well as an abundance of wealth, prosperity, success, good fortune, luck, long life and wisdom in a person's personal, business and family life.
Lamas, monks and nuns at the monastery will also do Guru Rinpoche offering prayers during the Yangdrup.
People who wish to dedicate prayers for their loved ones, including pets, living or dead, and would like to sponsor or donate towards tormas, butter lamps, tsog,  tea, meals, offerings for monks and nuns, or all other puja expenses, may send in their contributions through Amitabha Foundation in their own country or directly to the monastery's account (see the information below). For a US-tax-deductible donation you may also send a check in USD to Amitabha Foundation USA, P.O. Box 2572, Aptos, California 95001, or use the PayPal button below. Dedications must be received by December 12 at 5 PM (Pacific Standard) to be sent to the monastery in time. Donations are welcome any time.