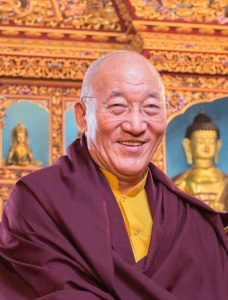 Introduction to the True Nature of Mind
with Vajrasattva Oral Transmission Blessing and Meditation Teachings
December 14-18, 2022
San Jose, California
We are happy to announce that H.E. Chöje Ayang Rinpoche has kindly agreed to give his Introduction to the True Nature of Mind teachings, as well as Vajrasattva Meditation teachings and oral transmission blessing.
A program flyer with details of the schedule and prerequisites for attending will be available soon. If you are interested in attending, please contact Silvie Quach at event.ca.usa@gmail.com or 408-999-0888, and provide the following information:
Your Name
Email Address
Phone Number
City and State (or Country)
Please note that there are restrictions for attendance, and that a personal interview with Rinpoche will be required.